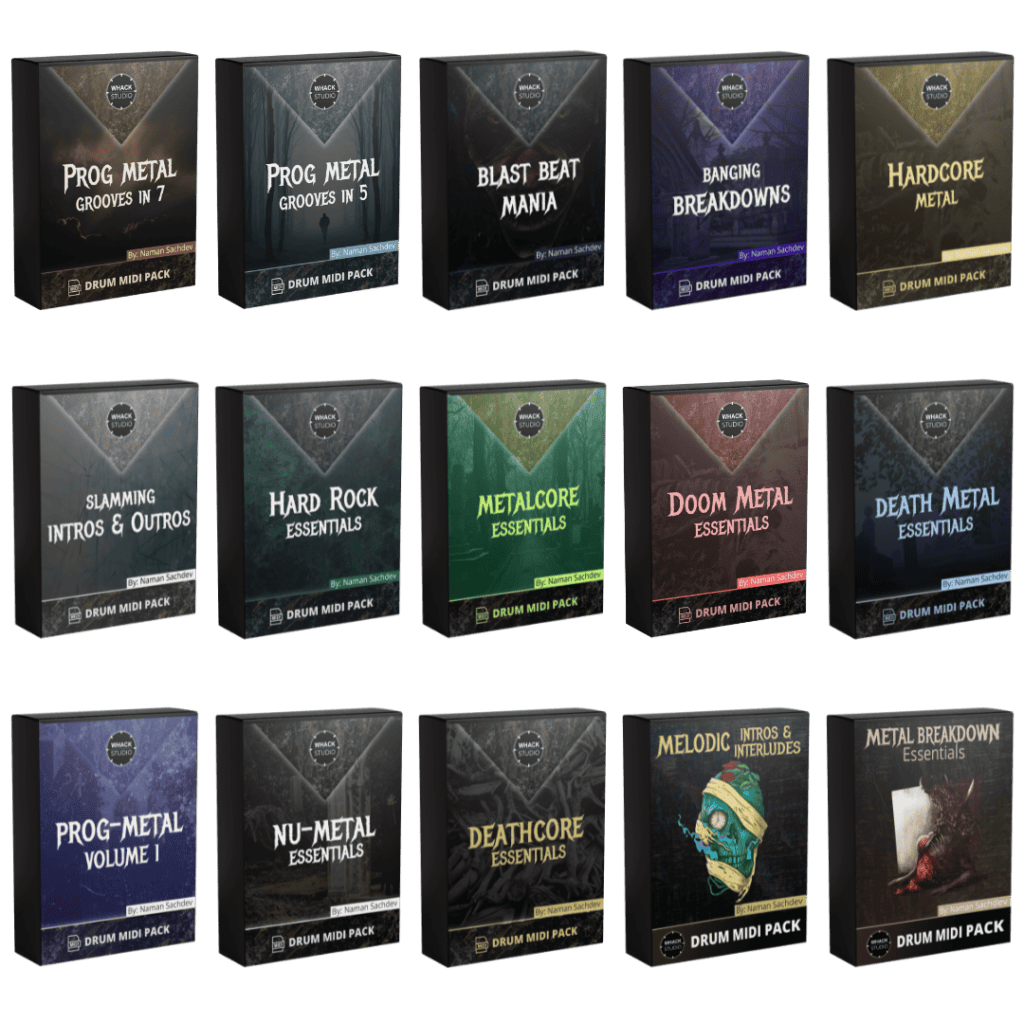 This BUNDLE includes 15 midi packs. These are:
Metal Breakdown Essentials
Melodic Intros & Interludes
Deathcore Essentials
Nu Metal Essentials
Prog Metal Volume 1
Death Metal Essentials
Doom Metal Essentials
Metalcore Essentials
Hard Rock Essentials
Hardcore Heavy Metal
Banging Metal Breakdowns
Blast Beat Mania
Slamming Metal Intros & Outros
Prog Metal Grooves in 5
Prog Metal Grooves in 7
Features
All original midi grooves
Ideal for writing music for a ton of different metal genres like Progressive Metal, Metalcore, Heavy Metal, Modern Metal, death metal and a lot more
Super simple GM drum mapping.

Contains text file with the full mapping for you to use with any VST

Fully compatible with any DAW like Ableton, Cubase, Logic, Reaper, Protools, etc
Fully compatible with any Drum VST like EZ Drummer, Superior Drummer, GGD etc
Played by a real drummer so the grooves retain a real feel and don't sound robotic
Instantly add feel to your songs
Make sure to go through the walkthrough video below to know if these are the right fit for your writing style!
Midi Pack Walkthrough Videos
Metal Breakdown Essentials
Melodic Intros & Interludes
Slamming Metal Intros & Outros
Frequently Asked Questions
Hey there! I am Naman and welcome to Whack Studio! I am a session drummer and I have been playing rock and metal for over 15 years now!
I am very passionate about drumming and made these midi packs to be the perfect writing tool for musicians.
If have any questions you can just click on the contact button below and I will be more than happy to answer any queries you have!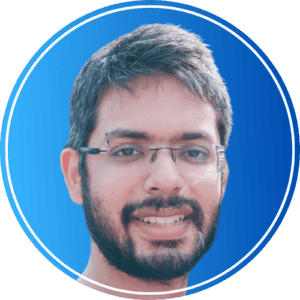 Licenses & What You Get
Delivery & Refund
Ask Me Anything
Licenses & What You Get
100 % Royalty free MIDI files
Can be used with any drum sample library
This pack DOES NOT INCLUDE AUDIO LOOPS – It includes reference drum files so you can cycle through individual grooves quickly without setting up your VST instrument. These are raw tracks meant only for reference purposes
MIDI files follow the GM drum map. All mappings included inside pack for easy setup
Each groove is BPM labelled
Delivery & Refund
Ask Me Anything
Metal Drum Midi Tracks Right In Your Inbox.. for free!
Sign up and get the HQ Audio as well as Drum Midi for all my drum tracks for free. (Check out the tracks on the Youtube Channel)
How does it work?
I send you an email immediately with links to download all my drum tracks.
Then, I send you occasional emails about things I believe will be extremely useful for you!